So I'm currently in the process of learning React. React is a JavaScript library for building website user interfaces. It seems to be a skillset companies and agencies are very keen from requiring from their chosen freelance web designer, so I'm all for adding it to my arsenal.
Out with the old.
Up until now I've relied on jQuery as my library of choice, and it's something I've become proficient with using and writing. And whilst it's not trendy any more, I'm still a fan. The fact it is still widely used tells its own story. But you have to move with the times, and it can't be argued that modern libraries are on the up.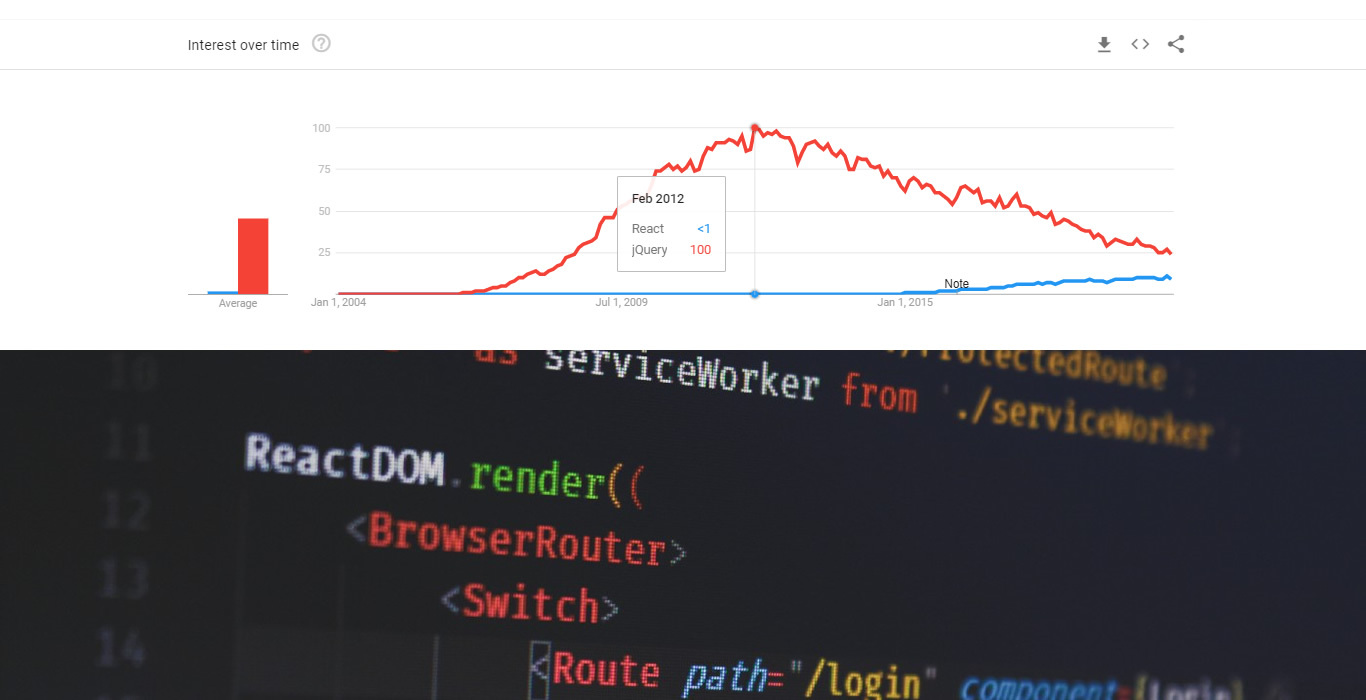 — The rise in popularity of React vs jQuery; An example of the code.
YouTube tutorial.
I've found this great ​"React Crash Course for Beginners" tutorial on YouTube. I'll be delving in to more tutorials, and consuming the pages of the best recommended books, in order to get up to speed. Hopefully also improving my native JavaScript language along the way.
Wish me luck! I'll be sure to update my progress in this journal as I go.
---
Interested in what I can do for you? Contact